Trucking Companies Kelowna BC
Reliable trucking teams are few and far between. However, at Okanagan Lake Excavating, we are setting out to be the most trustworthy and accomplished trucking service anywhere in the city of Kelowna, BC. Over the years, we have accumulated much experience in the way of trucking and that has led to us helping both Residential And Commercial clients with a range of needs and tasks. From debris removal to transiting cargo around the region, our team works hard to accommodate the varied needs of our clients. And, thanks to our industry-grade fleet of trucks and vehicles, we can expand our capabilities to do just that. So, if you are looking for the services of a capable team that is going to be able to work closely and precisely to your requirements, you have found it in us. 
Request A Free Instant Quote
Following on from any construction, renovation, or demolition task, there is going to be a heap of mixed debris that needs to be removed. But your average van isn't going to be able to do that, not at least without making a few return trips. However, if you were to get a hold of our team for our debris removal service, none of that would be an issue. We can take care of large amounts of debris removal and have it safely delivered to a responsible waste management partner.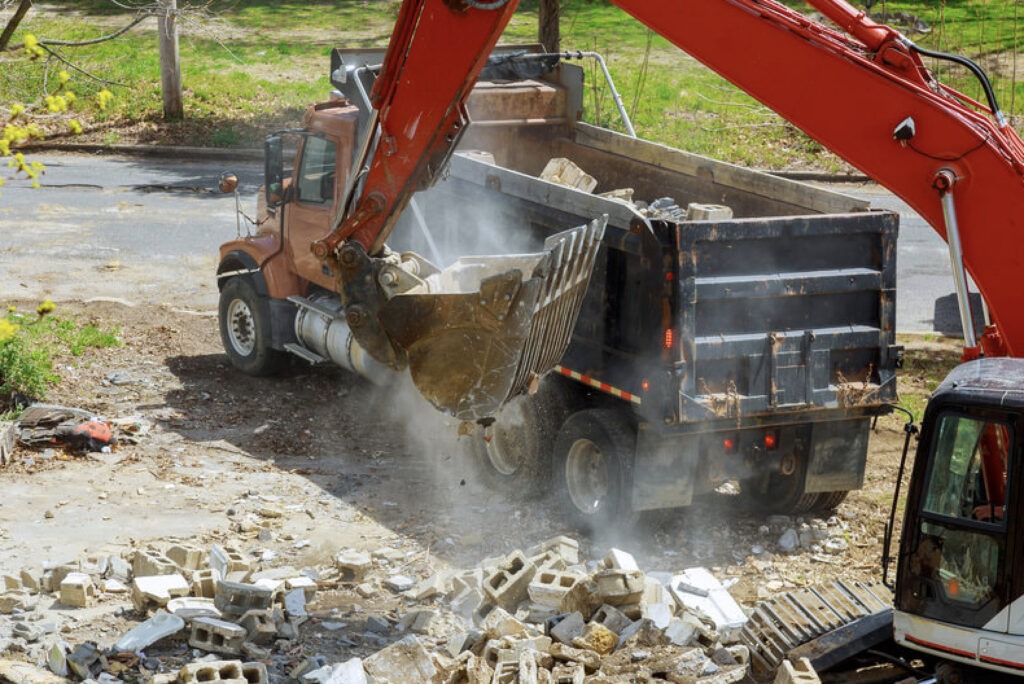 As our team works deeply in the field of excavation, we understand the need for things like earth haulage and Rock Removal. It is important to have the right type of vehicle and an understanding of how to best handle the load. Of course, our team has a clear understanding of this and so, we would be more than able to help any other earth haulage needs as well. Simply give us a call and we'll be able to handle the removal and take the excess earth to a responsibly-chosen site. 
Our fleet of trucking vehicles is of the very highest standard and each is outfitted with modern technologies for a range of purposes. Each one is kept maintained and updated so that we can keep up with the needs of our clients. But perhaps more importantly than that, we work hard to tailor the abilities of our fleet to the needs of our clients and we would be more than glad to offer the same for you, as well. 
​Over the years, we've seen many of our clients being involved with and having needs of all kinds in relation to Excavation hauling. Trying to find reliable haulage when you need it can be tough and we know that wasted time can be a seriously negative factor in such a line of work.  Our team is available for our local Okanagan Lake residents year round, and you can bet that we'll be there to offer the support of our fleet of vehicles whenever you need it.