Digging Deep with Your Premium Excavating Contractor in Kelowna BC
You want to dig deep? okanagan Lake Excavating is willing to get dirty! You want to excavate like a true Excavating Contractor? Then you need Okanagan Lake excavating (OKL) in Kelowna. 
Our team of excavation experts will bring their A-game, their heavy machinery, and their can-do attitude to your project.
We specialize in all types of excavation, from residential to commercial. Okanagan Lake Excavating has got the skills, the experience, and the know-how to get the job done right. We'll use our excavators, bulldozers, and backhoes to excavate your site like a pro. And we'll do it all with a smile on our faces! 
We'll work with you every step of the way, from the initial consultation to the final clean-up. Our team listens  to your needs, we'll understand your vision, and we'll make it happen.
So why wait? Call Okanagan Lake Excavating today and let's get started. We want to be your 1# Excavating Contractor in the Valley!
Request A Free Instant Quote
Your Premium Excavating Company in Kelowna, BC
Our team has been digging deep into both residential and commercial projects for years, bringing a level of precision and problem-solving skills that's unmatched in Kelowna, BC. We're not just an excavating contractor, we're excavation innovators.
Our comprehensive services cover everything from development to demolition, and we do it all with a collaborative spirit that puts our clients first. We're insured and bonded, but more importantly, we're experts at what we do. So whether you need a little digging or a lot, trust us to be your go-to Kelowna excavating crew.
What Can Okanagan Lake Excavating do For You?
We are an Excavating Company that when it comes to getting down and dirty with excavation and earthmoving, you need a pro like Okanagan Lake Excavating who knows their stuff. Enter, Us, the Excavation Contractor. We are the muscle behind all your construction and landscaping projects, ensuring that the dirt gets moved efficiently and safely. We are the unsung heroes of the construction world, digging deep to make your dreams a reality, doing Land Clearing, Trench Digging, grading, earth moving, erosion control, the whole nine yard!  So if you've got a project that requires some serious digging, don't hesitate to call in the excavation A-team at Okanagan Lake Excavating!
Get The Dirt Away with Okanagan Lake Excavating Services!!
Our team is a well-oiled machine, fueled by a burning desire to meet the diverse needs of our clients. From simple land grading to snow plowing in the winter, we're on it like bees to honey. And for our commercial clients, we're like a superhero, swooping in to save the day with our powers of Excavation and Demolition, civil engineering, foundation repair, concrete removal, underground utilities, commercial excavating, and embankment construction for infrastructure projects.
With our cutting-edge tools and equipment, we're like a Swiss army knife, ready to tackle any project thrown our way. So, you can rest easy knowing that we've got your back and your project is in good hands.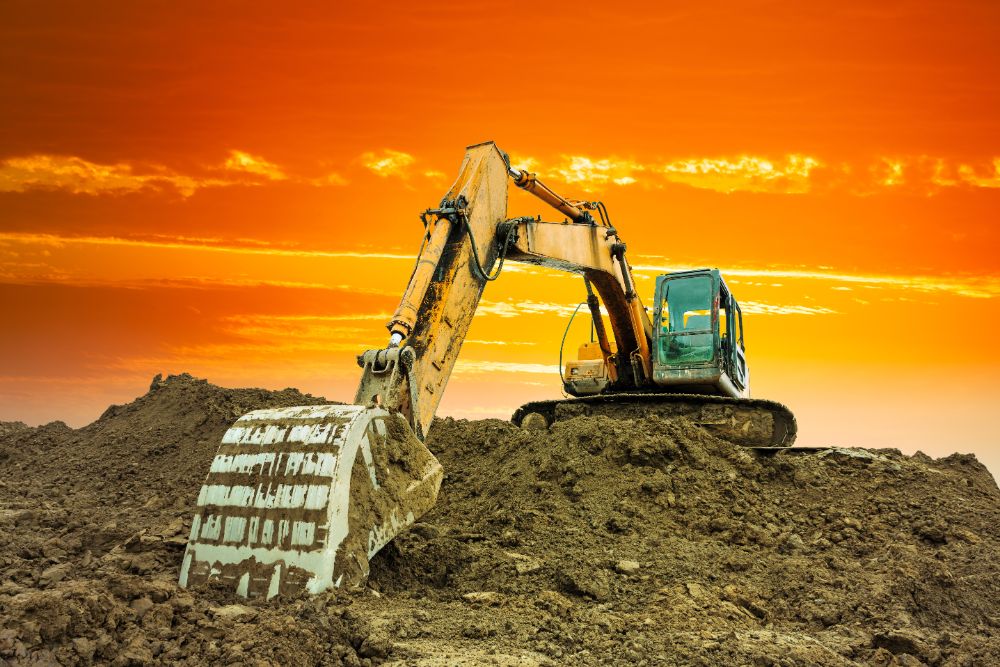 Excavating is the act of removing earth or other materials from a site. It involves the use of heavy machinery such as excavators, bulldozers, and backhoes. Excavating is often used in construction projects to prepare the site for building or to create a foundation for a structure. The process of excavating involves digging, hauling, and dumping the materials in a designated area, your house, your property. It is a crucial part of many industries and requires skilled workers to operate the machinery safely and efficiently. Okanagan Lake Excavating is all about Excavating Safely!
Residential And Commercial Excavating Contractor!
Both Residential And Commercial projects need a dependable and capable partner, at Okanagan Lake Excavating. Welcome to the excavation revolution, where OKL is your one-stop-shop for all your residential and commercial excavation needs.
Our team of excavation wizards will work tirelessly to ensure your project is completed with the utmost precision and care. Whether you need a foundation dug, a pool installed, or a parking lot paved, we've got you covered.
But we don't just stop at excavation – we are an Excavating Company that offers a full range of services, from demolition to grading and land clearing. We're not just a company, we're a community, and we're here to make your excavation dreams a reality.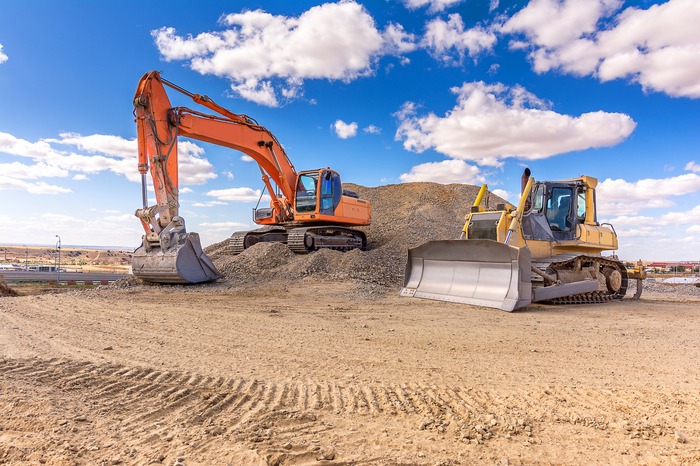 There are a number of reasons why Okanagan Lake Excavating is the perfect choice for your Septic Tank Installation or septic maintenance needs. Our team of experts, based in the beautiful Okanagan Valley, specialize in septic system installation in both residential and commercial properties.
We provide various septic tank installation options, including concrete, plastic, and fiberglass tanks, tailored to your specific needs and budget. We also offer excavation and grading services for proper septic system installation and ensure the system is designed for optimal functionality and durability.
Our team uses the latest equipment and technology to minimize disruption to your property. Our commitment to excellence has earned us a reputation as the leading septic tank installation company in the Okanagan Valley. Contact us today for a personalized quote and experience the difference with Okanagan Lake Excavating. Call Us Today for a free Estimate!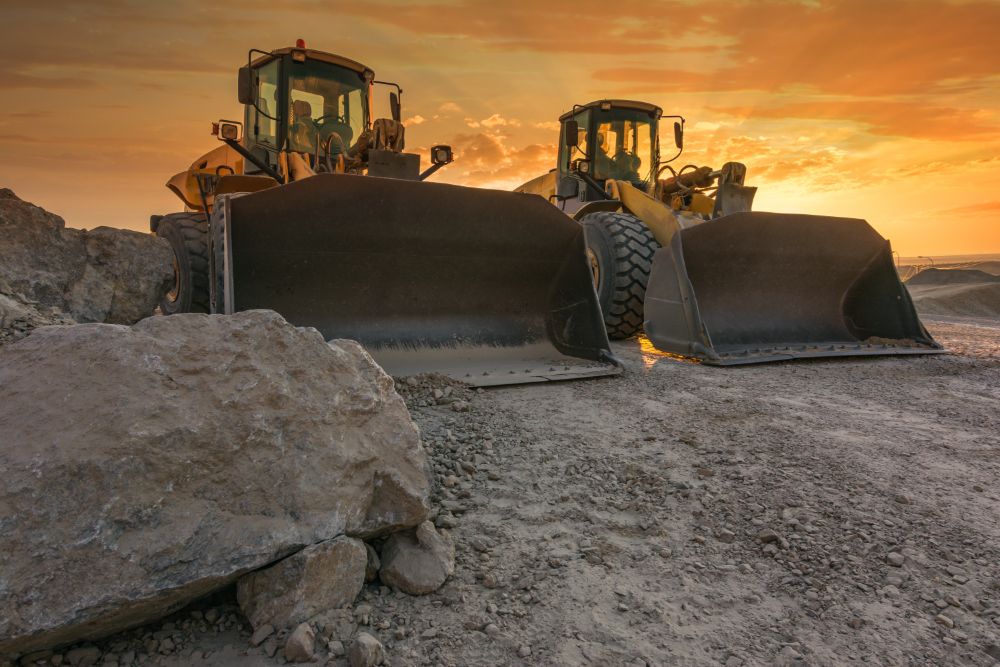 Over the years, OKL has been able to lend our support to a range of civil work and Civil Engineering Projects. As the city of Kelowna grows and develops, our services have been key in many important tasks. We are proud to be able to offer ourselves to such important work for our community and we would be just as proud to assist on any more in the future. That can include road building, embankments, storm tanks, utility line trenches, rock breaking, road construction, parking lots, and many more things as well. Simply contact us and discuss your unique needs, and we will always do our best to provide our services most appropriately. Striving to be the Top Excavating Contractor in the Valley!
When it comes to Field Drain, we know that a reliable and efficient system is key for the longevity and productivity of your fields. That's why we're all about the leach field, a vital underground system of pipes that allow water to seep into the ground and promote healthy land. But we don't stop there, we also offer the drain field, diverting excess water and preventing overflow. And let's not forget about tile drainage, keeping soil in place while allowing water to flow freely.
Trust us to keep your land dry and thriving with our well-designed and properly installed system. Because when it comes to your fields, there's no room for subpar drainage. Give us a call and let's get started on your custom solution today.
Environmental Remediation
Living and working in such a beautiful part of the world shows us why environmental remediation is so important. We care about our community and the region that we are based in and that is why we are always pleased to offer our environmental rehabilitation services to both residential and commercial clients in the area. From water rehabilitation to restoration, we have the equipment to get results in any type of Environmental Remediation need.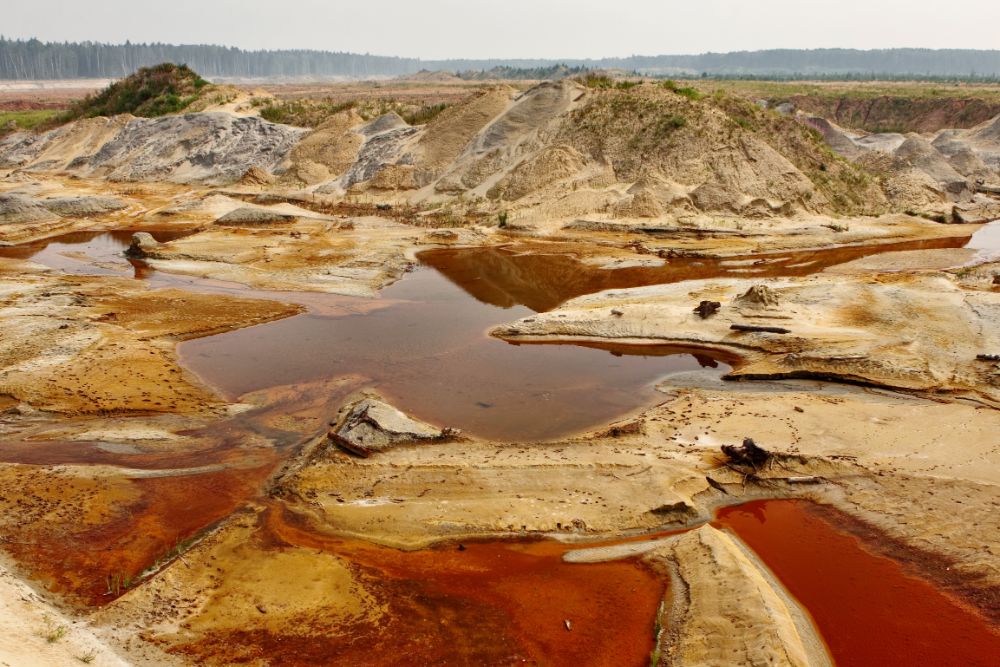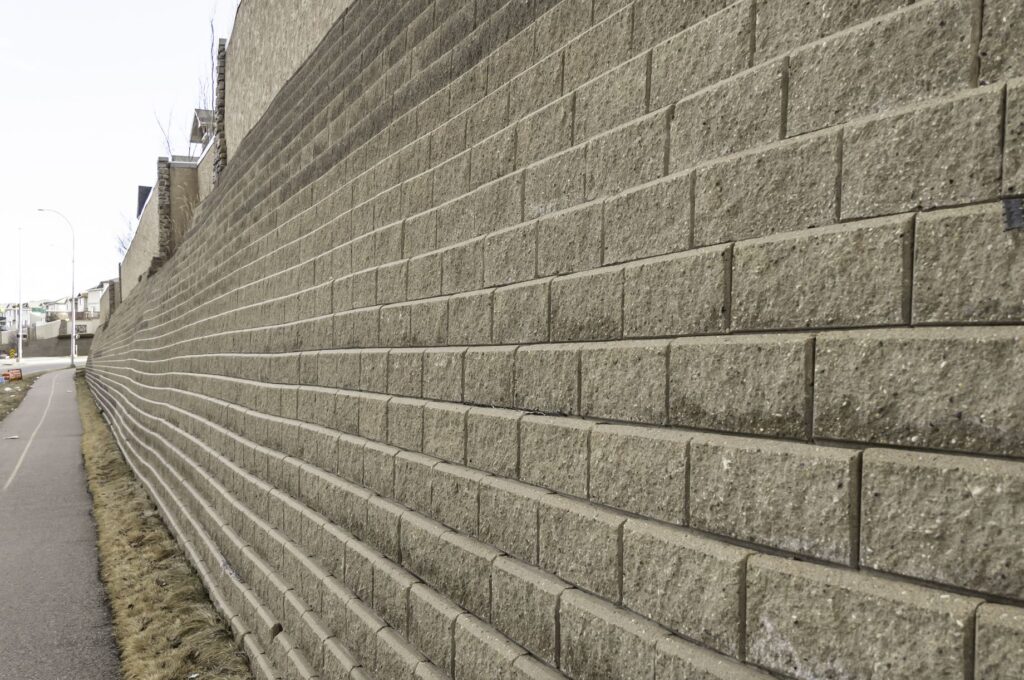 Retaining Walls also called boulder walls, are one of the most important structures in everything, from backyard landscaping to the construction of roads and highways through unstable terrain. No matter their scale, they require expert planning, experience, and precision. When you decide to come to us for your services in retaining walls, that is exactly what you will get. OKL knows what it takes to shape and control land in even the most difficult of areas. Simply leave us to take care of the job and we can guarantee you that you'll find long term success from our retaining wall installations. 
Looking for a team of Sewer And Water wizards? Look no further! Our squad of seasoned pros are the masters of all things H2O. From fixing sewer lines to installing water mains, we've got the skills to pay the bills. Our gear is top-notch and our methods are cutting-edge, ensuring that we get the job done right the first time. We're all about customer satisfaction and making sure your project is completed on time. Whether it's a residential or commercial job, we've got you covered. So why wait? Give your Top Excavating Contractor a shout and let us work our aquatic magic!
When it comes to excavating soil, stability is key. But let's face it, not all soil is created equal. That's why we've got a few tricks up our sleeves to keep things on the up and up.
When it comes to Foundation or Foundation Repair, you need a team that's not just good, but great. And lucky for you, our excavating contractor experts fit the bill. With years of experience under our belts, we're the go-to guys for restoring the safety and stability of your property. From pesky foundation cracks to peskier settling, we've got the know-how to tackle any issue head-on. We repair from inside the basement or so full foundation lifting!
And with our top-of-the-line equipment, you can rest easy knowing your foundation is in good hands. But what really sets us apart is our commitment to communication. We'll keep you in the loop every step of the way, so you can make informed decisions about your property. So don't wait until it's too late—reach out to us today for the reliable and affordable foundation repair you deserve.
At Okanagan Lake Excavating, we offer top-notch trenching services that go above and beyond the ordinary. Our team of experts is dedicated to delivering exceptional results that exceed your expectations.
We don't just dig holes, we create pathways for success. Our cutting-edge equipment and innovative techniques ensure that every trench is precise and efficient.
When it comes to trenching, we strive for excellence in every project, no matter how big or small. With Okanagan Lake Excavating, you can trust that your trenching needs will be met with professionalism and expertise.
Don't settle for mediocre trenching services. Choose Okanagan Lake Excavating for unparalleled quality and exceptional results. Contact us today for all your trenching needs.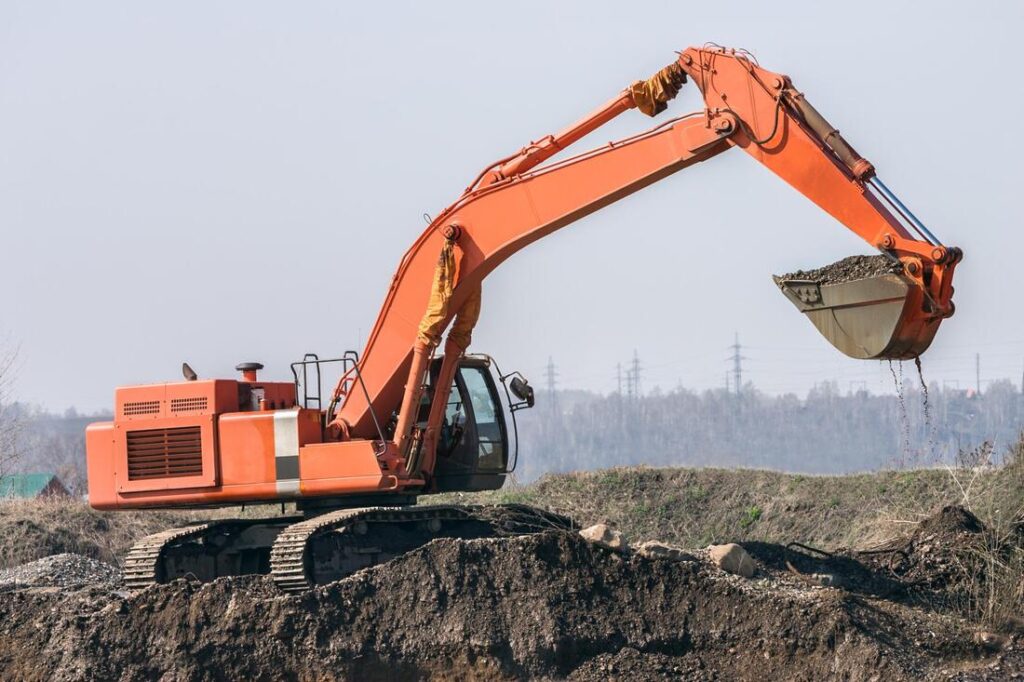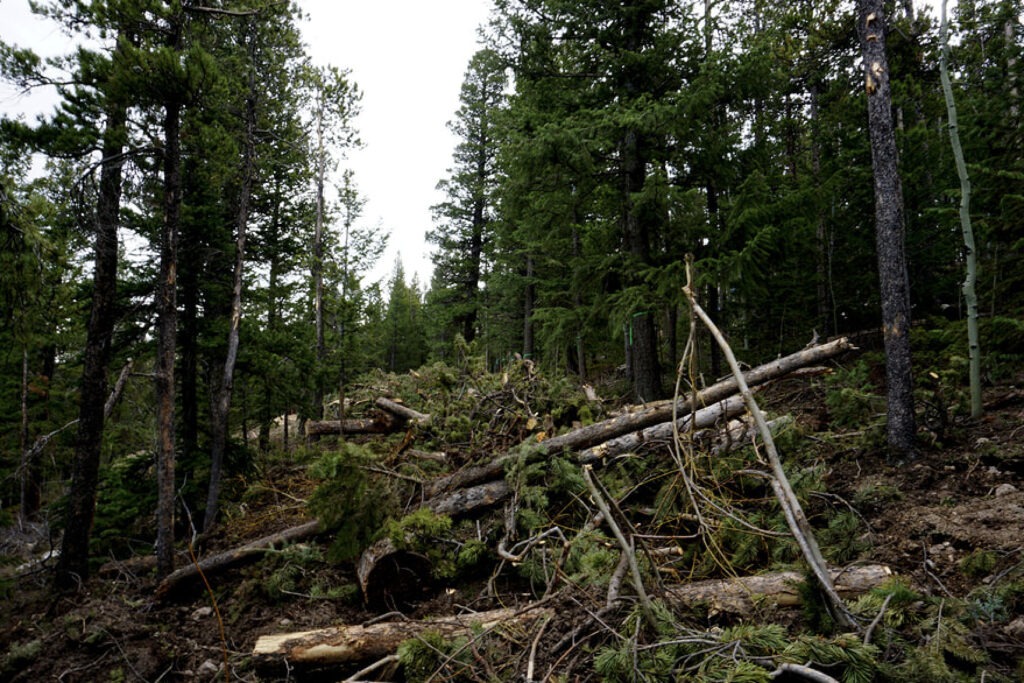 When it comes to tearing down a building, precision, control, and care are paramount. Our team takes this seriously, and it's been the cornerstone of our success in the Demolition game.
From small-time storage sheds to massive structures, we've got the experience and know-how to get the job done right. So when you need a structure obliterated with the utmost professionalism, you know who to call.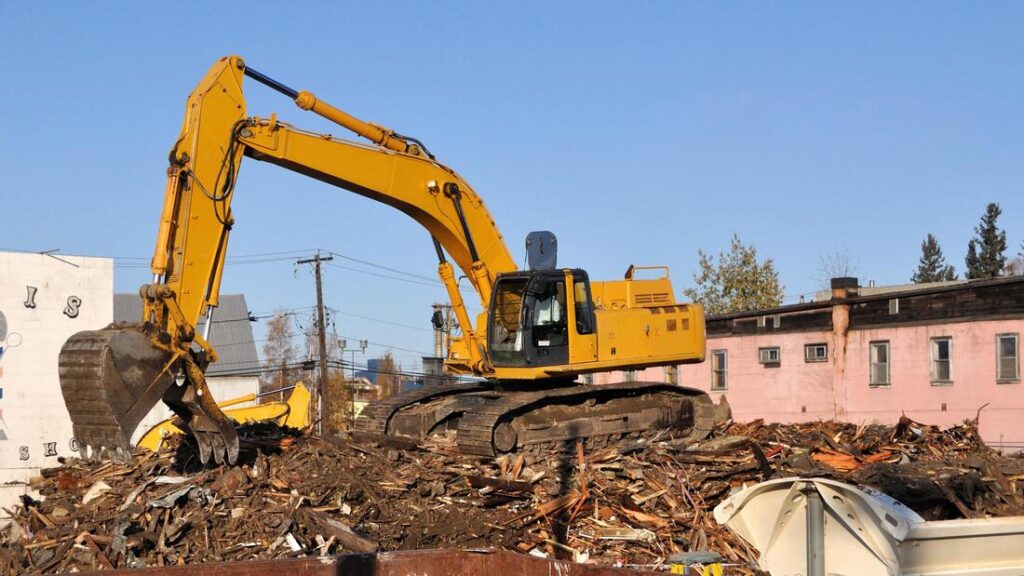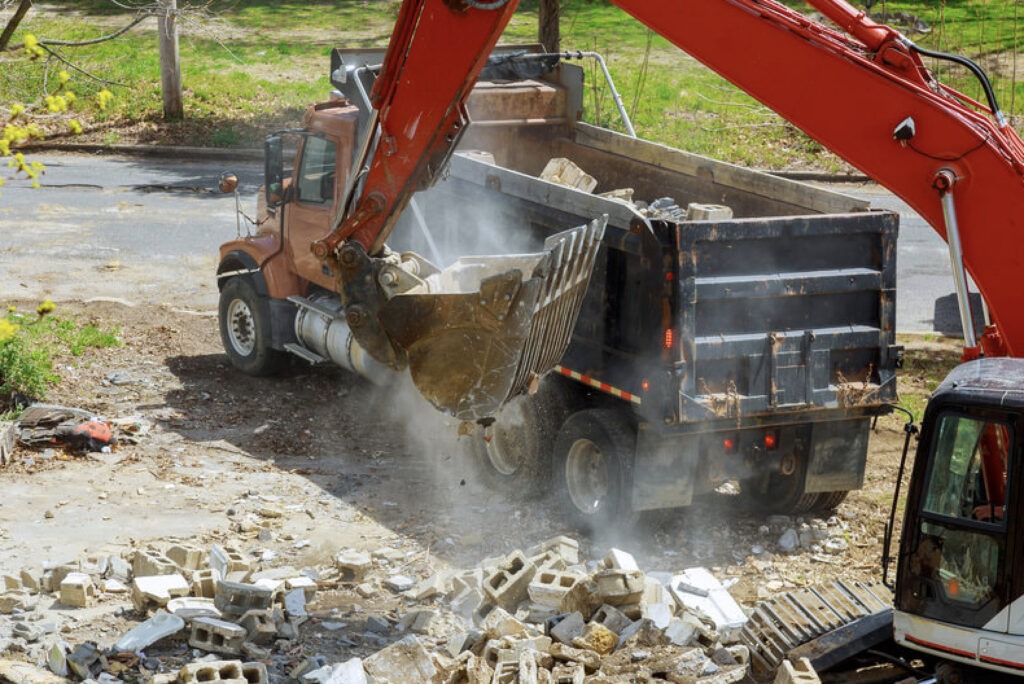 At Okanagan Lake Excavating, our fleet of vehicles is capable and comprehensive. While our range of earthmoving vehicles can take care of a wide range of excavation and development tasks, we have several strong and able trucks, as well. So, if you are looking for a trustworthy company to assist with your needs in transportation, haulage, Debris Removal, or any other trucking service, dump truck, you can count on us for the help you need. 
Time To rely on Kelowna 1# Excavating Contractor!!
So, if you have been reading into any one of our services and thinking that one of them might be for you, then Our Team would be glad to hear from you. Give us a call today and share with us exactly how we can collaborate to achieve your project needs and requirements. You can get in Contact with us using the number provided on our website, which you can ring at Any Time during our hours of operation. 
Digging into the earth can be a thrilling adventure, but it's not without its risks. At Okanagan Lake Excavating, we take safety seriously. We're talking strict regulations, emergency plans, and safety talks every single morning. We're not just digging holes, we're creating a masterpiece of excavation.
​
Let's talk hazards. We're not just dealing with a little dirt here. We're talking about massive backhoes, buried gas lines, and power lines that could zap you into next week. But fear not, we've got it all under control. We've got our emergency contacts on speed dial, our permits in order, and our job hazard assessments ready to go.

No matter how small your project is, there is so much to consider and all our years of experience can save you immense headaches!! Call Us today for a free talk! Let us show you how we are one of the top Excavation Companies in the Valley.   
Thanks to Okanagan Lake Excavating, my new backyard landscape is going to look great. They completely redesigned the pitch of my land and have made it exactly the way I want, to install all of the new landscape features. Great Excavating Services!
Okanagan Lake Excavating was an excellent partner on our recent road development projects on the edge of town. They took great care of their planning and execution, delivering precisely the results that we needed to be able to succeed with the task. It was a pleasure to work with them and I will definitely be returning in the future for further projects.
I highly recommend the services of Okanagan Lake Excavating to any construction team in the area. Over the years, they have helped out my team with site clearing, grading, trenching, and excavation services, for our construction projects. They are always reliable and deliver an accurate and efficient service, every single time.