Residential and Commercial
Residential Excavating Kelowna BC
Welcome to the world of excavation! You may not know much about residential and commercial excavation, but we at Okanagan Lake Excavating are here to guide you through the process. 
          You've just purchased a beautiful piece of property in Kelowna, but it needs some work before you can start building. That's where we come in. Our team of experienced excavators will help you transform your property into the perfect spot for your dream home or business.We'll assess the land and determine the best course of action for excavation. We understand the importance of maintaining the natural topography of the land, while also ensuring proper drainage and stability for your future building. Our excavation process is tailored to your specific needs and goals for the property.   
Next, we'll use our state-of-the-art equipment to start digging. Whether it's a small residential project or a large commercial undertaking, our team has the expertise to get the job done efficiently and effectively. We use only the highest quality materials and techniques to ensure the longevity and durability of your project.But we don't stop there.
We also offer a range of other excavation services, including Land Clearing, grading, and site preparation. Our team is dedicated to providing a comprehensive service that meets all of your excavation needs.
Request A Free Instant Quote
At Okanagan Lake Excavating, we pride ourselves on our commitment to customer satisfaction. We understand that excavation can be a daunting process, but with our guidance and expertise, we make it easy and stress-free. Let us help you turn your property into the masterpiece you've always envisioned. Contact us today to get started!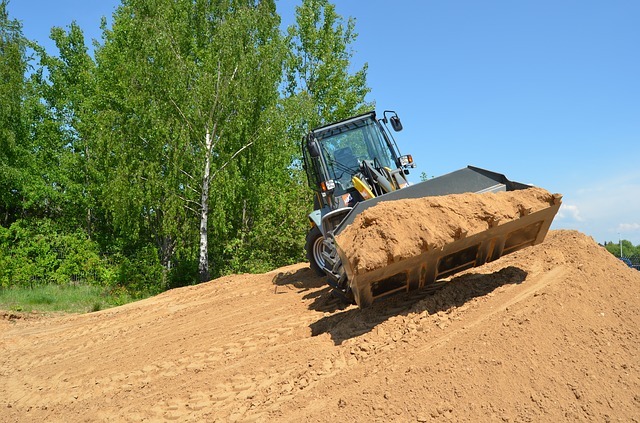 Commercial Excavating Kelowna, BC
At Okanagan Lake Excavating, we are fully committed to being the most comprehensive source of excavation and development services anywhere in the fine city of Kelowna, British Columbia amongst all the excavation companies. Having supported a wide range of commercial and residential clients over the years, we have seen our services being of use on so many tasks. From private property construction and development to some of Kelowna's well-renowned civil engineering projects, we've always delivered the highest standard of service and always made good on the needs of our clients. And, if you too feel that our state-of-the-art excavator equipment and experience with many complex excavation projects could be of benefit to you, then you could expect the same high level from us.
 
          Our list of services is wide and we intend to be able to help our clients in as many ways as we possibly can. Included in this is just about any type of land and site development, making use of excavators, bulldozers, and various other earthmovers. At the same time, we can offer such services as trenching, embankment construction, and even Environmental Remediation. On top of this, if you need support with retaining walls and foundations, we are just as able to help and we can even be of service with demolition. While our range of services is broad, each one is of the same high standard. So, whenever you need any of the following ones, you know you'll be getting the best:
Residential / Commercial
Civil Work
Environmental Remediation
Retaining Walls
Demolition
Trucking Services
can be an important service on both residential and commercial properties. Whether you are approaching a construction, landscaping, or development task, you may find that you need the services of a reliable team of excavators and mini excavator. So, it is going to be worth your while to know who your local team of professionals is going to be. And, for those living and working in the fine city of Kelowna, that team is always going to be us, at Okanagan Lake Excavation. You can count on us for your needs in excavation, as well as a host of other residential and commercial improvement and development services.
Whether you are looking to lay new home foundations, are hoping to construct a new basement, or you are going to be laying new utilities beneath the ground, you need to invest in quality excavation. You need the expertise of a team with experience and the most effective earthmoving tools for the job. When you come to our team, that is exactly what you get. We'll provide you with the very best excavation work and we'll be able to prepare your property for whatever project it is that you have planned. Just let us know how we can apply our services to your need and we would be more than glad to get straight to work.
Just as much so, we can help any Kelowna business with their needs for excavation as well. Depending on the particular business you are operating, there are a whole host of different excavation services that you may need. Perhaps you are planning to lay a new parking lot, you need to flatten a piece of land for an outdoor area or you need to expand your property's power and electricity capabilities. Whatever the case, we'll be able to provide you with the elite service that you need and an industry-standard of earthmoving vehicles and tools. 
One of the most common excavation services that we bring to both residential and commercial clients is our land clearing service. When you are moving into a new plot of land or plan to be expanding your existing property, you might find that this is the perfect service for you. And, when you trust the job to us, you can take advantage of what our outstanding quality of earthmoving vehicles and equipment can do. Call Us Today at (236)361-9996