When a structure is no longer up to the standard that it needs to be, has become too greatly outdated, or even poses a safety risk, demolition is the only answer. You need to be sourcing high-quality demolition services from a credible team, that you know you are going to be able to trust for results. At Okanagan Lake Excavating, we can be just that team and we've supported numerous leveling tasks over the years. Our team understands better than anybody else what it takes to deliver a safe, precise, and effective demolition service, tending to the unique requirements of each type of Structure. So, if you know that you are going to need to make use of professional demolition services, then you know ours is going to be the team for you. 
Request A Free Instant Quote
Home leveling is usually a very straightforward task and one which our team is very familiar with. However, it isn't usually the home itself that presents the logistical issues. Instead, that can be the surrounding residential area or the nearby utility lines. But whatever the specifics with your home demolition need, our team will be able to find the solution. We have had any complex tasks over the years and we've always been able to deliver our clients the outcome they needed, without causing any unwanted problems.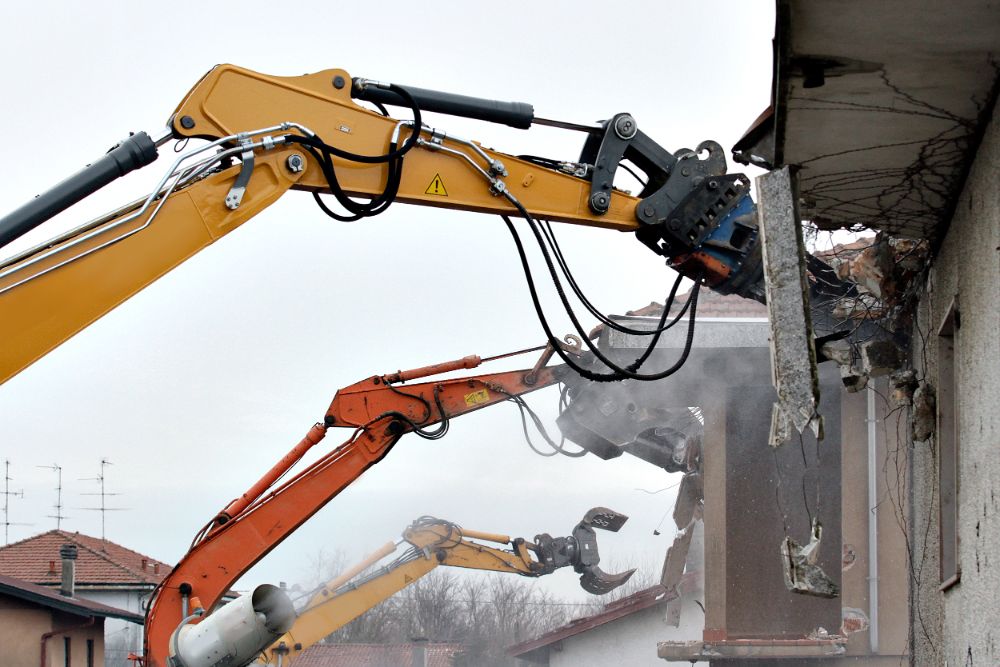 We are just as capable when it comes to the demolition of warehouses, too. In fact, warehouses can be even more straightforward than the average home, if you have the correct tools and equipment. And of course, our arsenal is fully equipped with these and that is why we are more than able to handle your warehouse razing task. Whether yours is built of simple metal sheeting or is a large-scale Concrete Complex, you can count on us to handle the job smoothly and effectively. 
There are many ways that demolition services can be of use in commercial spaces and projects. With a whole host of different potential needs, from office blocks to sports arenas, what should be important is the team that you choose to work with. At Okanagan Lake Excavating, we believe fully in our services and just how high of a standard we produce. We are well-accustomed to following precise requirements from our clients and we understand what it takes to deliver accurate solutions. So, when you require demolition for your company, we want to assure you that we can be there to support you. 
On the rare occasions that civil projects need to carry out demolition work, our team can be there to help. Few Excavation or demolition teams have experience working with civil projects and that is seldom a risk worth taking. Our team, on the other hand, has a detailed knowledge of what goes into civil demolition, and having that kind of support guarantees your success and precision. So, whether you are commissioning the destruction of a bridge, railway line, or an energy distributor, you can count on our team to find your solution.