Land Clearing Contractor Kelowna BC
Clearing Land Services for The Kelowna Area
At Okanagan Lake Excavating, we understand the importance of land clearing and land prepping. It's not just about removing trees and vegetation, it's about creating a blank canvas for your next project. Our team of experts is ready to tackle any job, big or small, and ensure that your land is prepared to perfection.
When it comes to land clearing, we go above and beyond. We don't just clear the land, we sculpt it. We take pride in our ability to transform overgrown and untamed areas into pristine and usable spaces. Our attention to detail is unmatched, and our commitment to excellence is unwavering.
But we don't stop there. We also offer land prepping services to get your site ready for Construction. From leveling the ground to removing rocks and debris, we do whatever it takes to ensure that your project starts on solid ground. Our team has the knowledge and expertise to handle any challenge that comes our way.
Request A Free Instant Quote
Land Prepping for The Okanagan Valley
With Okanagan Lake Excavating, you can trust that your land will be in good hands. Our skilled operators use state-of-the-art equipment to get the job done efficiently and effectively. We take the time to understand your specific needs and tailor our services accordingly. Your satisfaction is our top priority.

So why choose Okanagan Lake Excavating? It's simple. We have the experience, the expertise, and the dedication to deliver exceptional results. When you choose us, you're choosing a partner who will work tirelessly to bring your vision to life. Don't wait any longer. Contact Okanagan Lake Excavating today and let us handle all of your land clearing and land prepping needs. Together, we can create something truly remarkable.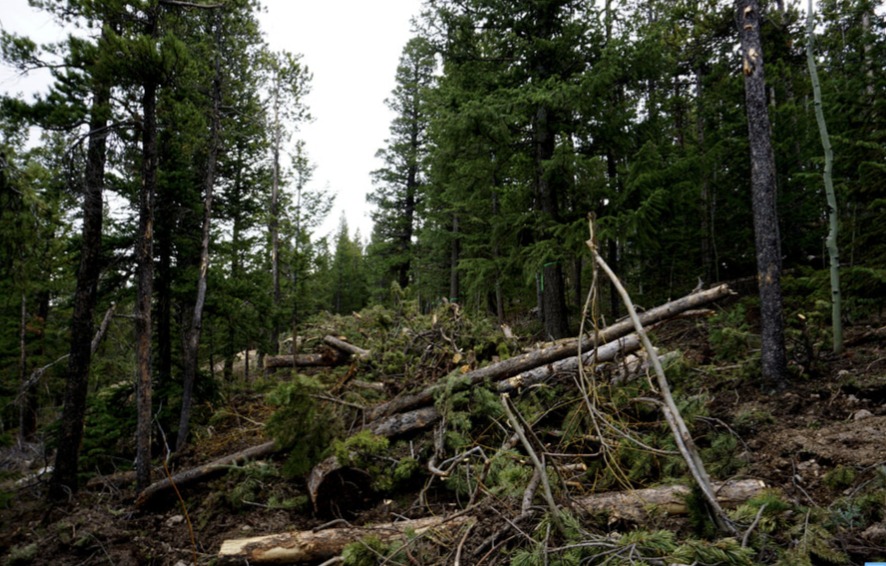 Ten FAQ About Land Clearing
When it comes to land clearing, it's all about preparing a site for construction or development. This process involves removing trees, shrubs, and debris to create a clean and level space.
Our team at Okanagan Lake Excavating uses state-of-the-art equipment and techniques to clear land efficiently and effectively. We carefully assess the site, develop a plan, and execute it with precision.
What Methods Are We Using?
We employ a variety of methods for land prepping, depending on the specific needs of the project. This can include grading, leveling, excavation, and soil stabilization.
Why Is Land Prepping Important
Land prepping is crucial because it sets the foundation for any construction or development project. Properly prepped land ensures stability, safety, and optimal performance for future structures.
What Methods Are We Using?
The duration of land clearing and prepping depends on the size and complexity of the project. Our experienced team will provide you with a detailed timeline during the consultation phase.
What Equipment Are We Using?
At Okanagan Lake Excavating, we utilize a wide range of specialized equipment to efficiently and safely clear and prep land. This includes excavators, bulldozers, and graders, among others.
Is there Any Environmental Considerations?
Absolutely. We prioritize environmental sustainability and take all necessary precautions to minimize any negative impact on the surrounding ecosystem. We adhere to all local regulations and guidelines.
Can We Handle Large Scale Project
Yes, we have the resources and expertise to handle projects of all sizes. Whether it's a small residential lot or a large commercial development, we have you covered.
Do We Handle Post Clearing Services?
Yes, we offer a comprehensive range of services beyond land clearing and prepping. This includes excavation, site preparation, and landscaping, among others.
Getting started is easy. Simply contact us at Okanagan Lake Excavating, and our friendly team will guide you through the process, answer any additional questions you may have, and provide you with a personalized quote.

​When it comes to land clearing and prepping, trust the experts at Okanagan Lake Excavating. We're here to make your project a success, every step of the way. Contact us today and let's get started.